Les Vignerons Indépendants (Independent Winemaker)
---
Being an independent winemaker is a choice, a philosophy, and a vision of our job. This vision follow 3 rules: grow your vines with respect for the ground and the "terroir", made the wines ourselves, and sell it directly from the Château. This goal allows us to guaranty the quality, the security and the stability of our produces.
Visit the website of "Vignerons Indépendants": https://www.vigneron-independant.com/ (in French)
Thomas Duclos – Oenoteam
---
Located in Libourne, the oenology office "Oenoteam" bring us advice and expertise in the vine and the winery. This work, to the earth from the bottle, requires precision and rigor, represented at the Château Palais Cardinal by Mister Thomas Duclos, our oenologist. Him and his team intervene to guaranty the best wine all year long.
The Tourist Office of Saint-Emilion
---
For the development of wine tourism at the Château we are accompanied by the tourist office of Saint-Emilion and his team. Very present to highlight the region, its UNESCO World Heritage landscapes, wines and properties, the office brings us advice and expertise so that you enjoy the best possible stay in our region! More information on the website of the office
Our partners in the world
---
–Belgique–

The house Wijnen De Clerck in Kortrijk. "Qualitatively and selectively since 1972."
–Italie–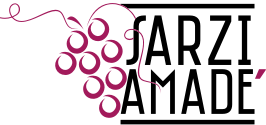 Sarzi Amadè in Milan.
"The search for quality, prestige and image of its partners." since 1982.
–South Korea–
WS trading
–La Réunion–
Coté Cave in Saint Gilles les Bains, Market Square.